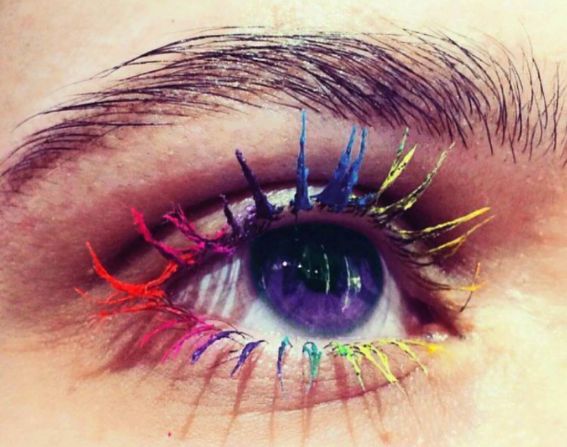 Lash technicians are creating amazing looks with pink, purple and blue hues for rainbow eyelashes.
Every where you look these days rainbow lashes are a thing. Between celebrities dying their hair every multi colour going, to Bitter Lace Beauty's Prism rainbow highlighter that nearly broke the Internet recently, you can't escape the rainbow.
And now even eyelashes are getting the rainbow treatment. You can get the look by applying mascara in a multitude of shades working your eyelashes in sections. Some are going for ready to wear eyelashe extensions to achieve the look. Or some are doing it by applying a coat of clear mascara, then using a brightly coloured eyeliner or eyeshadow to the sections and sealing that with a final coat of the clear mascara.
With any method you use, they are definitely fun!